Business
How To Design Electronic Case Report Forms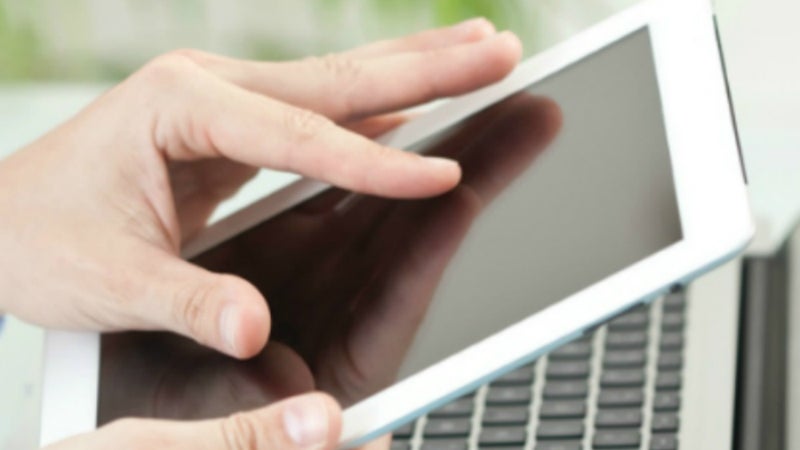 A case report form (CRF) is critical in any study or clinical trial. It can come in both paper or electronic formats and aims to document information required on each research subject. As such, it's indispensable in facilitating efficient information processing and analysis.
For instance, electronic case report forms, or eCRF, promotes easy exchange and reporting of information between and among all stakeholders. Donors, clinical research organizations, and other research participants can access updated information in real-time. That's why eCRF is preferred over paper CRFs in the current setting.
If you're in the research industry, it's crucial to determine an electronic case report form, what
makes a good ECF, and how to design one.
The Importance Of Electronic Case Report Forms
At its core, an electronic case report form is a software or web-based application used to collect, store, and update data for a specific clinical study. These forms contain several fields and elements required to make analysis more efficient and have better outcomes.
Case report forms are often customized based on the study's needs. For instance, most clinical case report forms include issues or unexpected treatment outcomes, links to disease and specific symptoms, rare manifestations of an illness, and potential treatments that need to be explored.
5 Basic Considerations In Creating A Good eCRF
As mentioned, CRFs can be customized based on the specific needs of a clinical trial or study. Creating eCRFs saves time because they're often pre-filled with the static data, such as the patient's name or initials and other codes, reducing errors and eliminating duplication. If you're curious about how these forms are structured, click the link to see exactly how they look.
There are primary considerations in crafting a good form, such as:
1. Having A Clear Understanding Of What You Hope To Get
The research team must clearly understand their objectives in conducting the trial. Once armed with a proper understanding of the study's goals, they can formulate questions and identify the elements needed to get the answers.
Designing an eCRF also requires the team to identify pertinent patient data or subjects. Different age groups and individuals with co-morbidities must be tested for concerns on a specific vaccine, as what pharmaceutical companies did amid coronavirus vaccine concerns in 2020.
2. Being Succinct
One of the main goals of the research is to provide answers to specific questions. While a doubt- free conclusion is not always attainable, you can remove uncertainties by creating a form that's detailed and concise.
Prevent ambiguity by creating straightforward or close-ended questions answerable by "yes" or "no" Make the form detailed but avoid redundancies and don't include elements that aren't included in the research.
3. Making It Easy To Incorporate Evidence Into The Template
An evidence-backed clinical study is necessary to build a reputation and reduce uncertainties about the exercise. Whether you've found an anomaly or the expected results from one subject, the form must make it easy for the team to attach or link specific sections of the reference documents such as similar medical cases, study protocols, and other relevant documents.
Most research companies have templates that you can tweak to make the form more suited to your pending or ongoing trial. You can refer to the document shown earlier or look at the basic structure of a clinical case report for guidance.
4. Avoiding Open-ended Questions And Aiming For More Quantifiable Data
Remember that supplying open answers to specific fields is non-quantifiable and may lead to time-consuming data cleaning. Open-ended questions, therefore, have higher incidences of collecting irrelevant data. An excellent electronic case report form requires as little data cleaning as possible.
To this end, you can use pre-determined choices instead of placing a blank section. When close- ended questions aren't possible, think of the most common answers and put them in a multiple- choice format.
5. Utilizing Mandatory Field Settings
To ensure you're getting all the relevant data, make it mandatory for team members to provide complete answers to every field. This way, the researcher must complete the missing fields before proceeding to the next page. Doing this eliminates the chances of getting incomplete data.
Conversely, forcing your team to provide data to all fields when there's nothing to put in can impact your analysis or delay the process as well. To prevent either scenario, use the option to input "not applicable" or "missing data" in marking fields where necessary.
The Bottom Line
Creating a well-designed case report form is key to the success of a clinical study. Even if you're dealing with a complex research subject, try to simplify your document as much as possible. Electronic CRFs must be simple to avoid the risks of misinterpretation of data and to give clarity and focus to the topic in question.
The form should be clear, relevant and facilitate the collection of quantifiable and valid data to come up with a purposeful and valuable analysis and conclusion.