Houston
Officer-involved shooting near Buffalo Bayou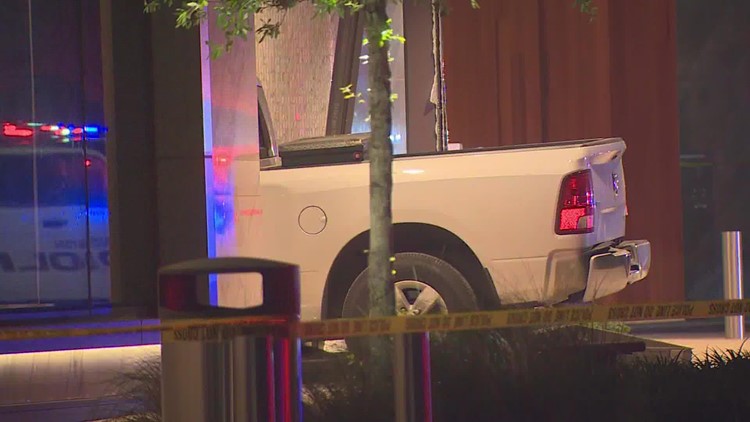 Ronnie Dwayne Cesear, Jr. faces 4 felonies, together with capital homicide and aggravated assault in opposition to a peace officer.
HOUSTON — A carjacking suspect has been charged with 4 felonies after he allegedly killed a person and lunged at police with a kitchen knife. 
The suspect has been recognized as 27-year-old Ronnie Dwayne Cesear, Jr. He has been charged with capital homicide, aggravated assault in opposition to a peace officer and two counts of aggravated assault with a lethal weapon. 
Cesear at present stays hospitalized after being shot twice by police.
Before the shooting, Cesear allegedly carjacked a building employee after which ran him over earlier than crashing into the foyer space of an condo constructing within the 800 block of Buffalo Park Drive alongside Buffalo Bayou.
The building employee, recognized as 67-year-old Carl Hayes, died 
"He was good, he was kind," his sister advised KHOU 11's Jason Miles.
A concierge, who was within the foyer on the time of the crash, bumped into an office to cover from the Cesear. Police stated Cesear then backed up and drove the truck into that office in an try to hit the concierge, however fortunately, he was not harm.
A 51-year-old constructing supervisor went to confront Cesear through the mayhem and Cesear allegedly stabbed him within the again, luckily, he survived his accidents.
"This was a mindless incident," said Houston Police Chief Troy Finner. "I don't know what the motivation is, if you happen to may even describe it, what would encourage anyone to do that."
When police arrived on scene they confronted Cesear and advised him repeatedly to drop his knife, investigators stated. Cesear disobeyed instructions and allegedly lunged on the officers who then opened fireplace on him, hanging him twice. 
Cesear was taken to a close-by hospital the place he at present stays. 
The officers who discharged their weapons have been recognized as HPD Officers D. Alagna and M. Medina. They had been each assigned to the Central Patrol Division.
Officer Alagna was sworn in as an officer in March 2017 and Officer Medina in December 2019. 
Neither one in every of them was injured on this incident.